Volcanoes News Monitoring Service
Featured Articles
TAMPA BAY, FL--(Marketwired - February 19, 2018) - As one of North America's largest and fastest-growing security companies, PalAmerican Security is pleased to announce the appointment of Anjanette Hebert as Director of Healthcare, effective January 2 …

Northfield, Vt., Feb. 19, 2018 (GLOBE NEWSWIRE) -- The second annual Norwich University Cyber Security Summit will take place on the Norwich University campus June 18-20, 2018. This event will bring together an international cadre of experts in the fields …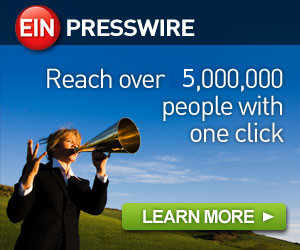 WILMINGTON , NC, USA, February 12, 2018 /EINPresswire.com/ -- Today rising startups around the world will gather for the 2018 Startup Grind Global Conference in Silicon Valley. This conference will showcase the world's most innovative startups …

Solar technology company provides water purification systems designed to pump, purify, and desalinate water, provide renewable power to Curacao in the Caribbean PRINCETON, NEW JERESEY, USA, February 9, 2018 /EINPresswire.com/ -- (PRINCETON, NJ – …
Property owners across Florida may be subject to a likely unexpected policy surcharge due Hurricane Irma claims at their next policy renewal. BRADENTON, FL, UNITED STATES, February 8, 2018 /EINPresswire.com/ -- Nearly 500k residential property …

Team Rubicon teams up with Minuteman watches for special project. BLOOMINGTON, IL, UNITED STATES, February 7, 2018 /EINPresswire.com/ -- Minuteman Watch Co. in conjunction with charity Team Rubicon is proud to announce their new special edition …
TARGET ARM LLC today announced Talon, a 1/6th scale prototype for Unmanned Aerial Systems (UAS), enabling launch and recovery from another airborne platform RIDGEFIELD, CT, UNITED STATES, February 6, 2018 /EINPresswire.com/ -- TARGET ARM LLC …

NEW YORK, NEW YORK, UNITED STATES, February 2, 2018 /EINPresswire.com/ -- Drive Data Recovery, a company of data recovery experts with 61 locations across the country, has come to the rescue for several small churches in the Houston Area after …
Online News Monitoring Made Simple
Established in 1995, EIN Newsdesk helps millions of users track breaking news across thousands of trusted websites. Users may set up custom email newsletters and RSS feeds or search among thousands of preset news sections. As a member, you may also submit your own news using the EIN Presswire distribution service. Membership is free and we do not sell or lease any information about you. Press release distribution, dedicated APIs, and custom services generate the revenue that allow us to offer you free basic access.
Natural Disasters Press Releases
Natural Disasters Events & Conferences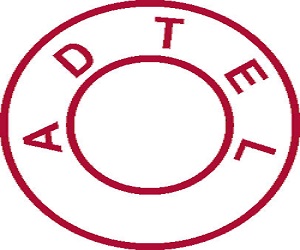 No event was found.
Do you know about an event that should be here?
Add the event now! All listings are FREE.
Track news from thousands of sources
Submit news sources for inclusion in our news tracking algorithm
Build your own customized email newsletters
Use of our RSS Feeds
Includes a complimentary EIN Presswire account plus 1-free release
Uncluttered & advertising free news pages